Dr. Ellen's Story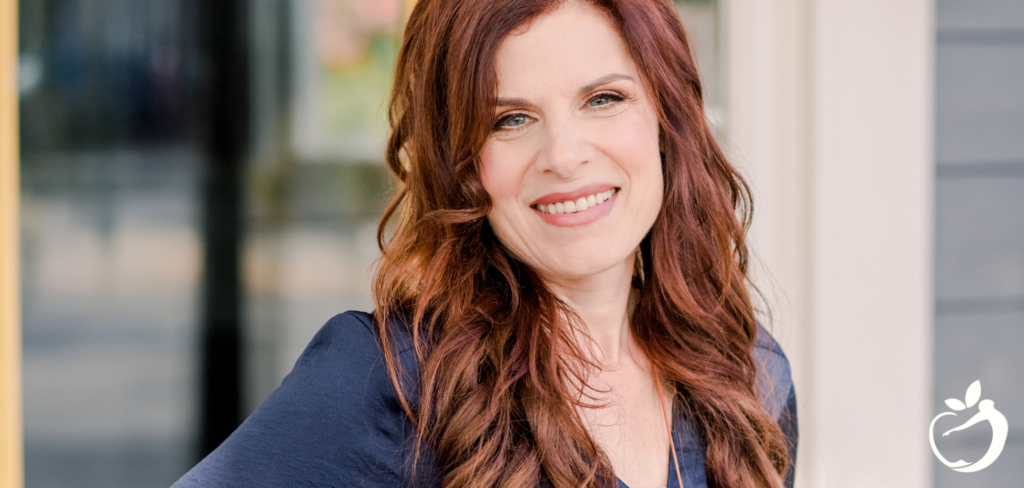 Where It All Began
For as long as I can remember, I wanted to be a doctor. I wanted to help people feel better, get better, and live a life without illness and pain. As a young child, I could often be found "treating" an injured animal and nursing it back to health or cleaning out and bandaging my friend's/family's wounds. I suppose that is why I thoroughly enjoyed Emergency Medicine.
It was in the Emergency Department where the sickest of the sick would come seeking help and I would jump in, eager to figure out what was wrong with them and offer them some sort of immediate, often life-saving treatment. I practiced for 12 years and I absolutely loved it! This is where, I believe, Traditional Medicine works best…. in the Emergency Department. We are there to save lives and treat symptoms, not address underlying root causes of disease.
The Wake-Up Call That Changed Everything
Superbowl Sunday, 2004, my life-long plans of practicing Emergency Medicine were permanently changed. I was pregnant with my 5th child and I was getting ready for a shift in the Emergency Department. My husband, Scott, had just gotten home from his shift in the ER and he had a seizure. Not much else rocks your world more than your husband having a seizure and finding out the cause is a malignant brain tumor!
The type of brain tumor (Grade III Astrocytoma) Scott had carried a 2-5 year prognosis (meaning he was going to be dead within 2-5 years….despite treatment!). To say I was devastated was an understatement. Really, there are no words to describe how one feels under these circumstances. Scott was scheduled to have brain surgery, radiation, and chemotherapy.
Miraculously, prior to beginning Traditional Medicine treatments (we didn't know about Functional/Integrative Medicine at this time), G-d began to heal Scott! Over the next year, his tumor shrunk, completely! It is an incredible story….and one I plan to tell someday. In any event, our lives, our faith, our dreams were changed forever….and I praise the LORD for it every day!
A Whole Family With Challenging Medical Conditions
My career in Emergency Medicine ended that Superbowl Sunday. Since we didn't know how long Scott had to live, I quit work and spent as much time as I could with him and the kids. It was a crazy, busy, stressful time. I now had five children, ages 5 and under; four of which are boys. Crazy is probably not an adequate description.
During a two-year hiatus from practicing medicine, I was found to have all the markers for Lupus (joint pain and double-stranded DNA antibodies) and began seeing a Rheumatologist for several years. Each year my lab findings progressively worsened and I was threatened with life-long steroid treatment. I also struggled with chronic yeast infections and self-treatment with antifungals wasn't effective. Of my five children, I had one diagnosed with Asperger's Syndrome (on the Autism Spectrum), two with learning difficulties requiring specialized services and tutoring, and one with severe Attention Deficit Hyperactivity Disorder (ADHD). Scott was diagnosed with epilepsy and had gained 30 lbs. To say we were a disaster is an understatement.
The Path to Integrative and Functional Medicine
It was in my frustration and concern for my family that I began to investigate alternative options. I wasn't interested in life-long prescriptions for everyone. I didn't understand why this was happening to us. We were 'healthy;' at least that's what the world told us.
We ate whole grains, fresh fruit along with veggies, exercised, didn't party, drink soda, or live a wild lifestyle. In my search for different options, I came across Dr. Mark Hyman's book, "The UltraMind Solution" and it made sense to me. That was it for me!
I was invested and excited about learning more. I took every course, listened to every webinar, and read every book I could get my hands on. I began implementing the things I was learning about addressing root causes of disease and illness into my family's diet and lifestyle.
Initially, we removed gluten and dairy and added in a few basic supplements/vitamins. While I once thought we couldn't afford to feed a family of seven organic foods, I suddenly realized we couldn't afford not to eat 'clean.' Over time we added many new foods including more colorful vegetables into our regimen and removed a few others – specifically grains for me.
I'm not going to claim it was easy or even quick, but definitely worth it as amazing things happened in our family! Not only did I look and feel better, but I no longer had evidence of ever having an autoimmune disease (Lupus – which is a life-long diagnosis and not one that typically goes away) and didn't have issues with yeast overgrowth. This was unheard of!
The behavior and social awareness issues my son diagnosed with Asperger's was having were gone. No one would ever say I have a child on the Autism Spectrum. My two children with learning struggles are (almost) straight-A students without any tutoring help and my son with severe ADHD is still an 'active' learner but doesn't require medication to be successful in school. A trampoline at home works great to get out the extra energy.
Scott lost 30 lbs. and continues to feel great! Furthermore, he hasn't had a seizure in almost 11 years.
My goal was never to open a Functional Medicine practice. It was to take care of my family. After hundreds of hours of studying and attending courses, it just seemed logical to become board-certified in Integrative/Holistic Medicine by the American Board of Integrative Holistic Medicine. I was also part of the first class of practitioners to be certified by the Institute for Functional Medicine.

Opening Our Practice
When friends and family began to witness the incredible changes going on in our family, they began to ask for advice and guidance. I couldn't help but share the knowledge and experience I had obtained. It had changed my family's life and I wanted nothing more than for those I love to experience the same. Once their friends began hearing about the changes in their lives, the calls and emails started coming in.
For two years I saw friends, family, and friends of friends out of our home. In 2011, The Center for Fully Functional® Health (formerly Vine Healthcare, LLC) was officially created and I moved out of the house into a small office. As the practice has grown, we found the perfect office location in downtown Carmel. In 2014, my husband, Dr. Scott, joined me in practice at The Center for Fully Functional® Health.
My Passion and Dream
My passion has always been to be a doctor – one who would help people feel better, get better, and live a life without illness and pain. Through the tenets of Functional Medicine – understanding and addressing biochemical individuality, treating the person, not the disease, and creating whole-body wellness in regards to mind, body, and spirit – my dream to be able to provide the care I always imagined has become a reality.
You can book an appointment by clicking here. We are also happy to speak with you at (317) 989-8463, Monday-Thursday, from 8AM – 5PM Eastern time.