Easy Garlic Broccoli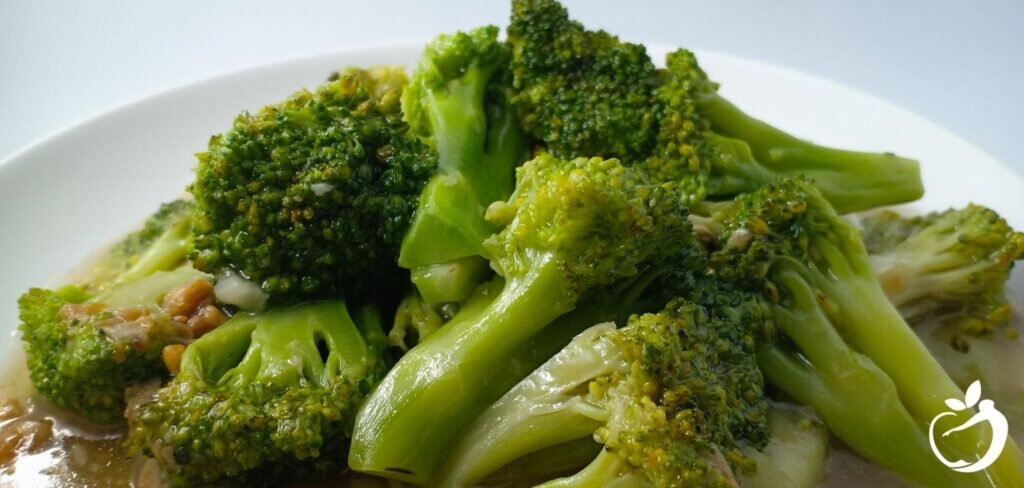 Look no further for your new go-to garlic broccoli recipe. This is bound to become a staple side dish in your house, as it is in ours! This simple recipe is quick, easy to prepare, and always a hit, even with kids.
It's delicious enough for a fancy dinner, but simple enough for your weeknight meals. The combo of crisp and tender broccoli, smothered in garlic and olive oil and seasoned with salt and pepper, is a perfect balance of flavors. Every bite is savory satisfaction.
Easy Garlic Broccoli recipe Pairs well with our Honey Ginger Glazed Salmon, which uses coconut aminos in place of soy sauce. We love our coconut aminos around here!
If you make this recipe and love it, be sure to save it with your other favorite anti-inflammatory diet recipes.
Easy Garlic Broccoli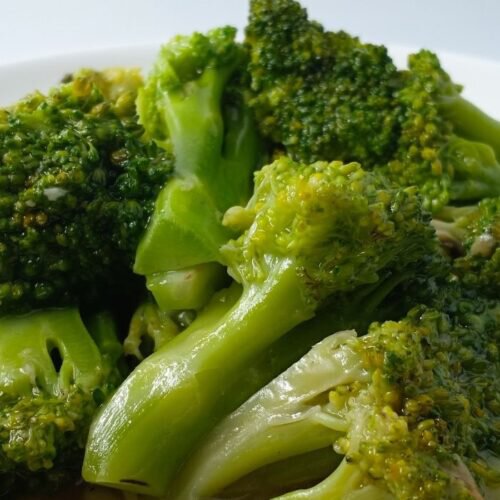 Perfectly cooked (crisp-tender) broccoli smothered in garlic, olive oil, salt and pepper.
Course
Side Dish
Servings
4
Ingredients
4-6 cups broccoli chopped
6-8 cloves garlic minced
3 tablespoons extra virgin olive oil
sea salt & black pepper to taste
Instructions
In a large skillet, heat the olive oil over medium heat. Saute the broccoli and garlic until the broccoli is crisp tender and the garlic is golden. Add lots of fresh ground pepper. Finish by adding about 2 tablespoons of water to steam the broccoli through. Add sea salt to taste and serve.
Keywords: anti-inflammatory diet recipes, garlic broccoli, garlic broccoli recipe, healthy sides