How Does Lymphatic Drainage Work?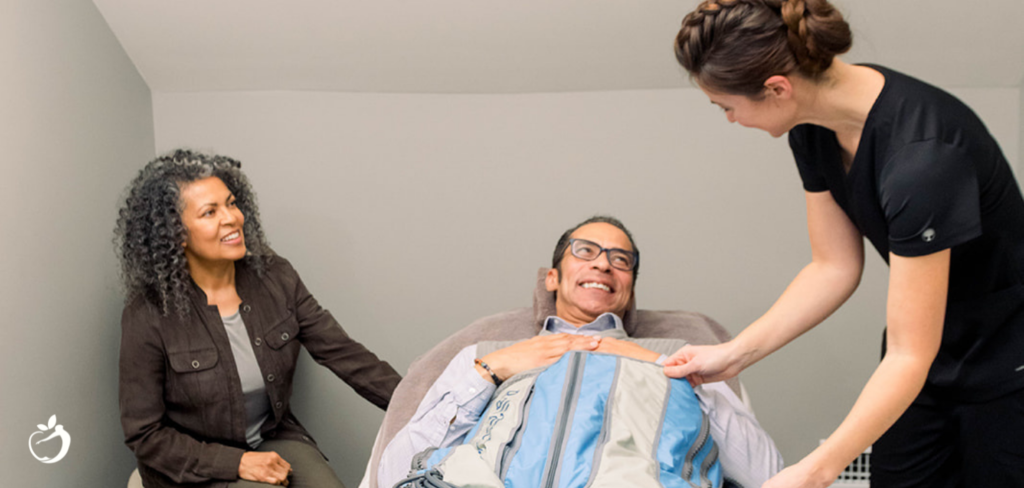 How Does Lymphatic Drainage Work?
Sometimes it's hard to figure out why we don't feel our best. People tend to think of common areas like diet, exercise, and unhealthy habits as the source of health issues.
In reality, there's an entire system running in the "background" that regulates some of your body's most important functions, including removing waste and toxins. This crucial network running throughout your body is called the lymphatic system.
An improperly functioning lymphatic system can create all kinds of problems, from general lethargy to severe swelling, bloating, and immune dysfunction. Lymphatic drainage is a commonly recommended practice that can help detoxify, ease pain, boost immune health, and reduce water retention, among many other benefits.
If it's so important, then why don't we hear more about the lymphatic system? Also, how can lymphatic drainage help support whole body wellness?
We're here to help you understand more about the lymphatic system, what lymphatic drainage is, how it supports a healthy body, and why we use the relaxing, non-invasive Ballancer Pro to help patients achieve the best results from their treatments.

What Is the Lymphatic System?
Though you may not have learned much about the lymphatic system in biology class, it plays a vitally important role in your body's regulation and overall health.
The lymphatic system is part of your immune system. All kinds of vessels, glands, and organs create a network of pathways for distributing what your body needs and disposing of what it doesn't.
To transport waste, your body produces a clear, viscous liquid called "lymph" to help collect, process, and eliminate toxins. The lymphatic system extends throughout your entire body and includes organs like the spleen and appendix.
Think about the lymphatic network as part of your body's waste management system, taking care of internal and external contaminants – just like a trash service.
You may not realize it, but everything that comes into contact with your skin gets absorbed and processed by your lymphatic system. All of the sunscreen, lotion, makeup products, and soaps that you use every day are part of what your lymphatic system will process.
Lymphatic pathways can sometimes become overloaded and "clogged." Without anywhere to transport toxins and waste in excess lymph fluid, it begins to build up.
Picture a swimming pool that hasn't been cleaned all summer. Now, imagine that pool is inside your body! This sluggish disposal is described as poor lymphatic drainage, and the side effects can take a serious toll on your physical and mental wellbeing.