Important Pharmacy Information from Dr. Scott and Dr. Ellen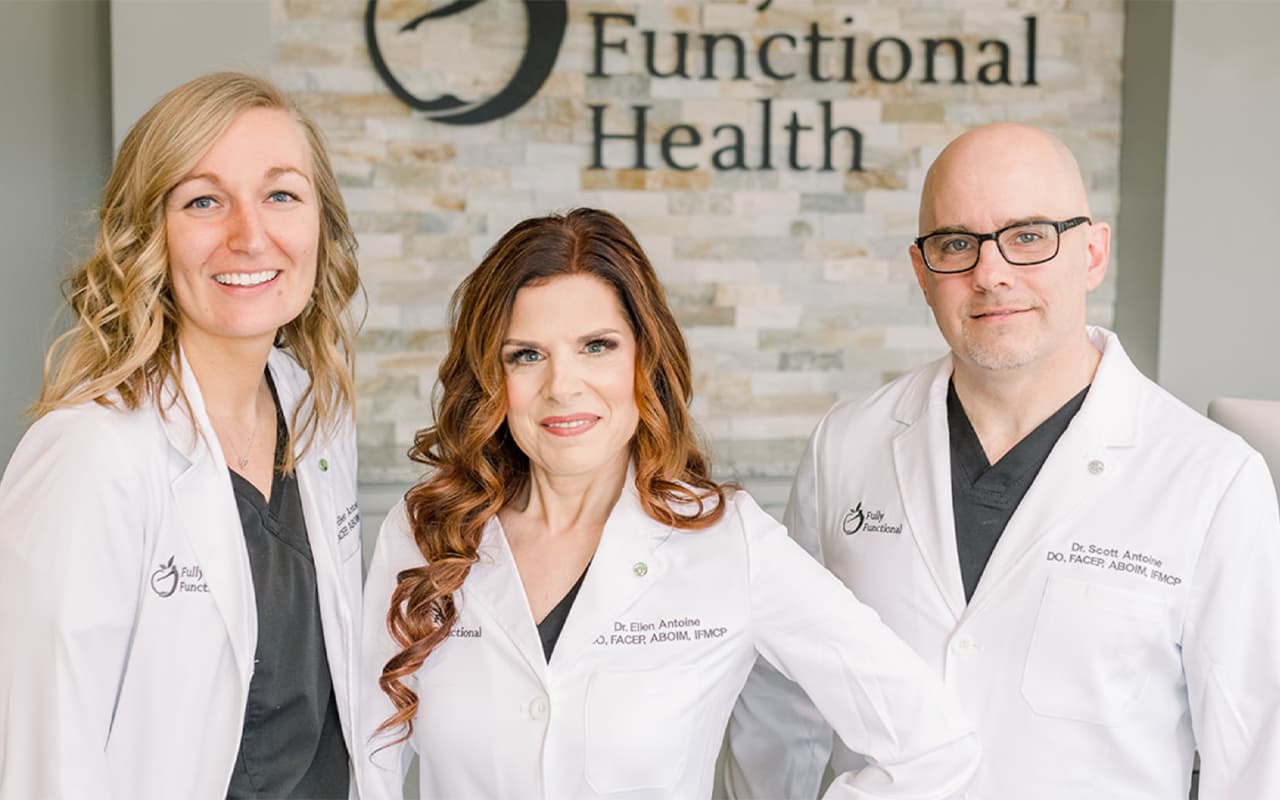 We are writing this letter to our office patients to share some unfortunate changes which are taking place across the country at large chain pharmacies. These changes may have resulted in frustration for you and have definitely raised concerns for our staff at The Center for Fully Functional Health.
Issues with Medication Refills
The first pharmacy change we would like to let you know about involves medication refills. Despite what may have been represented, commercial pharmacies do not call or fax us about refills. They never have. Refill requests from pharmacies are always submitted electronically through Charm and are typically answered within 1-2 business days.
Recently, we have learned that many patients are being sent messages or letters by their pharmacy that state, "We have reached out multiple times to your doctor about your refill with no response," or, "We have faxed refill requests to your doctor multiple times with no response."
These attempted contacts never occurred. In 100% of these instances, the pharmacies in question have never submitted refill requests to CFFH, electronically or otherwise. And this pattern is not limited to our own practice.
Strangely, this phenomenon is happening to physicians all over the country, so much so that it is frequently discussed in large physician forums and at national meetings. We are not sure why this started happening over the past 2 years, but we are hoping that the American Medical Association intervenes to stop this deceptive messaging to patients. We would encourage you to express your concerns to your pharmacist if you get this type of letter.
CFFH always responds to refill requests promptly, so if your pharmacy states a refill request has been submitted and you see no action on our part, please follow up. We never want you to do without your medication, but we are often completely unaware that refills have been requested.
The other troublesome development we have seen occur is that pharmacies are sending automated electronic refill requests to our office every month for some medications, even when we have placed several refills on the original prescription. This causes multiple issues in Charm and may unnecessarily delay your refill and inconvenience you.
If you receive an automated message from your pharmacy asking if they should request a refill each month, we would encourage you to decline and remind them that you have refills available. They should not contact our office for additional refills before you have used those on the original prescription.
Pharmacies Attempting to Practice Medicine
Another worrying example of flawed pharmacy messaging is in the form of suggestions for therapy. Disturbingly, we have learned that pharmacies are sending messages or letters to patients (often without ever sending us a copy) that directly counter our advice as physicians.
For instance, patients may receive letters stating that medications like Armour Thyroid are "not effective or evidence based." This has no scientific basis in truth and is in direct opposition to both the research and our own experience over 25+ years of practicing Emergency and Functional Medicine.
Pharmacies are also sending patient letters which contain messaging to the effect of, "Your doctor prescribed Metformin, and evidence-based guidelines indicate they should also prescribe a statin to reduce cardiovascular risk." The letters go on to state, once again, that they have "reached out several times to your doctor to discuss this and received no response." Of course these calls never occur, and we believe these letters may be automated for some legal reason.
It is never possible to make a blanket recommendation regarding medications without knowing the individual patient. In this case, there are very specific indications for statins and reasons why they should be avoided in some people. For instance, Metformin is often used to treat polycystic ovarian syndrome in patients with normal cholesterol. In these cases, statins would not be indicated according to the medical literature.
This pharmacy overreach is particularly troubling to us, as it amounts to large corporations practicing medicine without a license. Only a licensed medical clinician such as a Physician, Nurse Practitioner, or Physician Assistant can diagnose disease and recommend treatments and medications. If you receive one of these letters, please disregard the content and consider expressing your concern to your pharmacy.
The Best Way to Request Refills
If you need a refill from a conventional pharmacy and have none left on your prescription, our best advice is to give us at least one week's notice through Charm. If you do not know how to submit refill requests through Charm, please give us a call, and our staff will be happy to walk you through it the first time.
For peptides or compounded medications, we recommend requesting your refill at least a week in advance as well. Please keep in mind that these medications must be compounded and shipped, so it may take longer for you to receive them. These requests can also be sent through Charm.
We understand that emergencies occur, and sometimes people run out of medications unexpectedly. If you find yourself in this predicament, do two things:
1. Call the office and speak with someone about it. We cannot promise that we can get the prescription the same day, since we are seeing patients all day and don't always have time to stop what we are doing to reorder or call. But in emergency cases, we will do our best.
2. Call your pharmacy if it is a conventional prescription. Often they can give you a few days supply if you are running out while they wait for a refill to be approved.
It's unfortunate that we have to write this letter. We are not sure why large chain pharmacies are operating this way and hope that it will stop. Rest assured, we spend our days making sure that we always pay attention to your needs and give you our best service.
To your good health,
Dr. Ellen & Dr. Scott