Self-Care for Caregivers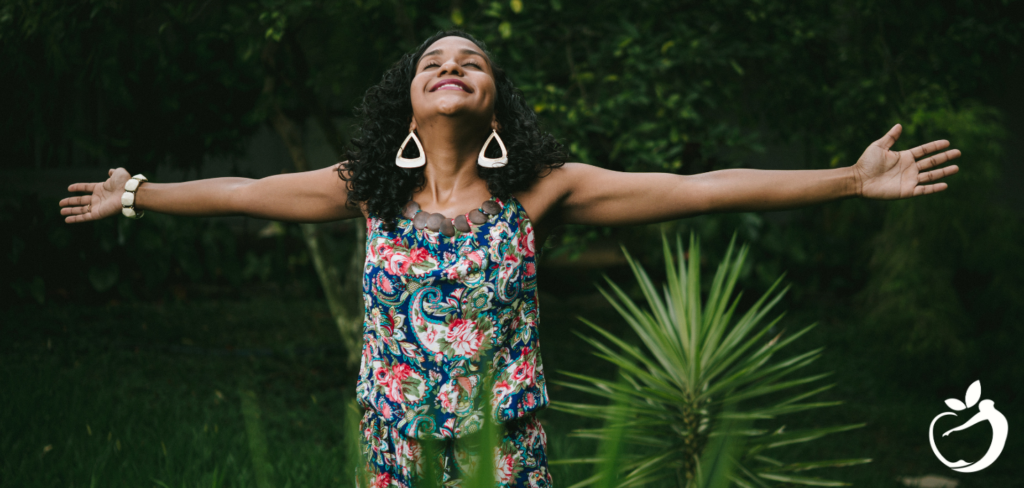 Your loved one is sick and your highest purpose right now is to care for, nurture, and support them. That is understandable. However, this dedication often leads to some serious neglect of your own self-care. So we're sharing our pro tips on self-care for caregivers.
It goes without saying that caring for a sick family member is exhausting physically, emotionally, and mentally due to the chronic stress and physical demands.
The effects of caregiving on health and well-being are well documented. If not managed well, these stressors will come with a very high cost and some serious health consequences. The pressures and chronic stress of a caregiver may lead to irritability, insomnia, weight gain, exhaustion, anxiety, depression, digestive issues, reduced immune function, brain fog, and even social isolation. You may feel burnt out and unable to cope. You may even suffer from feelings of guilt .
While it may not be your first instinct right now, you simply can't afford to put yourself last and risk the breakdown of your own physical and mental wellbeing. After all, your loved one is depending on you to be at your best! It is not selfish to care for your own needs.
Making time to nourish yourself and creating the space to attend to your own needs makes you more centered, stronger, and better able to support others.
Here are several ways to practice the crucial self-care needed as a caregiver:

Make Eating Well a Priority
It's easy to let nutrition fall by the wayside when life is complicated and busy. It's also tempting to skip meals altogether. But nourishing your body is more important now than ever. You have to eat, so eat well! Eat nutrient-dense, anti-inflammatory, regularly scheduled meals to fuel the energy you need for caregiving.
Chronic stress leads to inflammation, so it's important to avoid inflammatory foods, such as highly refined and processed and fast foods and foods high in sugar. These foods will also zap your energy and lead to mood swings and blood sugar issues, all of which will work against you, not for you!
Optimize Sleep
It's vital to maintain adequate sleep habits, especially during times of stress. Sleep affects every aspect of our mental, emotional and physical performance. It's crucial for your body's own restoration and gives you the leverage and resilience you need to face and overcome daily challenges.
Consider creating a short and simple evening ritual that promotes relaxation such as some deep breathing exercises, a calming bath, meditation, journaling or light stretching and restorative yoga poses. Create a sleep sanctuary with an environment that encourages sleep! This is your time off. Make the most of it.
Engage Your "Relaxation Response" With Mind-Body Practices
Your relaxation response is your body's natural way to combat stress and is regulated through the parasympathetic nervous system. You have the means to activate this response in the body through mind-body practices and deep relaxation techniques such as meditation, prayer, yoga, and deep breathing.
Try this simple breathing technique to reset your parasympathetic nervous system in times of acute stress or proactively throughout the day.
The 4-7-8 breath
Breathe in through the nose for a count of 4.
Hold for a count of 7.
Slowly release the breath through the mouth for a count of 8.
Repeat 5 times, or for several minutes until you feel a deeper sense of calm.
If these counts are too challenging, you can shorten the counts or simplify the breath even more by just breathing deeply for 4 counts in and 4 counts out, slowly, deeply, and intentionally.

Practice Grace & Self-Compassion
Have grace for yourself (and your other family members!) There is a ripple effect on the whole family when one member is suffering from a chronic illness. The stress can cause tensions to run high. You won't manage this perfectly and neither will your family.
Everybody deserves some grace, but especially you if you are the main caregiver. Quiet the harsh inner voice that is critical of self. Practice self-compassion by giving yourself credit for the challenging and complex work of caregiving and grace for your mistakes. This is the foundation for self-care!
Feed Your Spirit & Nurture Your Soul
Practice simple acts of kindness for yourself. This includes those practices that lift your spirit and keep you functioning optimally. What feeds your soul? What makes you feel stronger, more energized, more relaxed? Make room for creativity and commit to aligning at least a small part of your day to participate in activities that light you up and fuel your inspiration.
Maintain Social Connection
Your social connections can be a great support for you during this time of caregiving. Find someone to help with the caregiving from time to time to allow you to get out and reconnect with friends. It can also be tempting to reject help that is offered, not wanting to "inconvenience" your friends, thinking you can do it all on your own. Take the help! Allow your friends to support you.

Cultivate Gratitude
Even in the midst of massive challenges, we can always find things to be grateful for. Tapping into this gratitude forces a mindset shift toward the positive and helps us to be more resilient in the midst of our challenges.
Life has thrown you a curveball, but you have the strength to handle it when you make your own self-care a priority! When you replenish your physical, mental, and emotional wellbeing, you will have more to give. It also makes you less vulnerable to self-sabotage and sets a good example for those you care about.
You can book an appointment by clicking here , or please call us at (317) 989-8463, Monday-Thursday, from 8AM – 5PM Eastern time.