What is Peptide Therapy? We Answer Every Question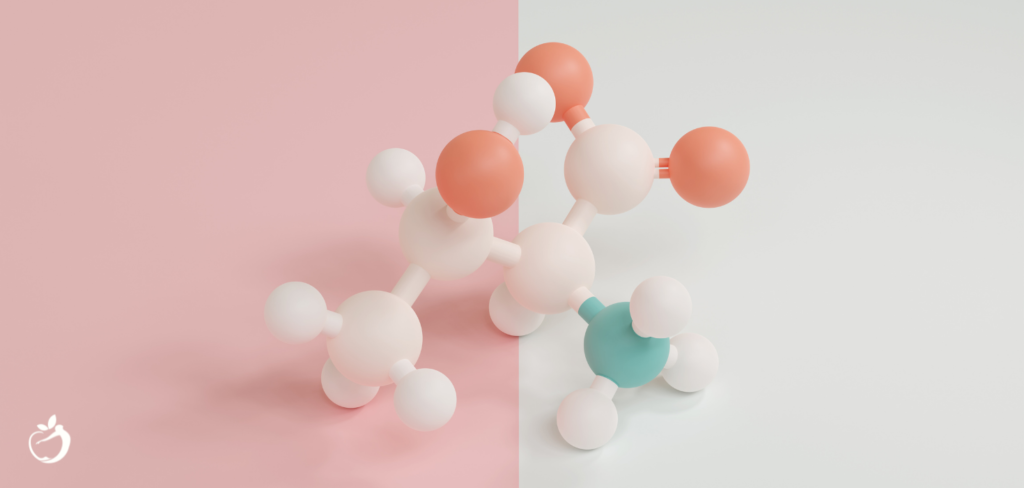 Everything You Need to Know About Peptide Therapy
Even if you don't follow Jennifer Aniston on social media, you may have still heard about the many health benefits of peptides. (She loves her collagen!) More and more people have started to use peptides as part of their self-care routine, and peptides are increasingly showing up in over-the-counter supplements and skincare products.
So what is peptide therapy? Is it worth the hype? Or is it simply another passing fad?
Despite often being associated with trendy health topics, there's nothing "fringe" about peptide research or the health benefits.
The positive effects of peptide therapy are very well documented, and the science is now supported by extensive research. Holistic health service Clinicians like The Center for Fully Functional Health (CFFH) offer unique, targeted peptide therapies that provide a huge range of health benefits.
In this article, we'll help you gain a better understanding of exactly what peptides are and how peptide therapy can help fight everything from the effects of aging to chronic health conditions.
What Are Peptides?
Scientifically speaking, peptides are chains of amino acids (linked by peptide bonds) that are used for creating essential proteins. Though your body naturally creates peptides, it's common for production levels to slow down as you age. Also, some people can have persistent deficiencies that cause or exacerbate long-term health complications (e.g., diabetes, multiple sclerosis).
Why are peptides important? Peptides function as the building blocks for systems that help regulate and support some of your body's most important functions. For example, peptides can assist with all of the following:
Promoting normal blood pressure
Weight loss
Muscle gain
Hair growth
Overall skin health
Insulin production
Immune system support
Cognitive focus and clarity
As we age, our body can begin to reduce peptide production. As the presence and potency of peptides begin to fade over time, you might notice the chronic health issues we typically consider signs of aging. Those include:
Hair thinning or loss
Skin damage, wrinkles, or loss of elasticity
Lower energy or ongoing fatigue
Chronic inflammation, such as joint pain or arthritis
Sexual dysfunction
Brain fog or trouble with your memory
Weight gain and slower metabolism
Changes in blood pressure or blood glucose
Adding peptides can help stop these symptoms in their tracks and keep you Fully Functional.

What Do Peptides Do?
Understanding what specific peptides do isn't always easy, as there are thousands of unique peptide variations. Plus, some peptides are created synthetically to mimic those produced by the body.
These are some of the most well-known and commonly used peptides…
Collagen and Elastin are both peptides that encourage the growth of new skin cells, which can significantly reduce the visible effects of aging. Collagen is essential in maintaining healthy joints, as well as youthful skin, hair, and nails. Elastic supports skin recovery and rejuvenates skin that would otherwise become stretched or lose elasticity.
Glutathione is a peptide normally produced by the liver, and this powerful antioxidant plays several key roles. In addition to being a fantastic detoxifier, glutathione helps regulate your immune system and the metabolic pathways that help control inflammation and your metabolism. Optimal glutathione levels are associated with better sleep, more energy, and improved recovery time after exercise.
Selank is a regulatory peptide that is crucial to the nervous system's development and function. This helpful peptide has anti-anxiety properties and can function as a non-habit forming antidepressant without any negative side effects. It has also been shown to help with focus, memory, and improved sleep.
Semax is a synthetic peptide that can help provide optimal brain function, as well as assist with healthy circulation. That means it has a variety of uses with cognitive disorders, ADHD, and decreasing the effects of stress. Semax is also known for counteracting the neurotoxic effects of heavy metals.
BPC 157 is a peptide known for speeding the healing of skin burns and wounds to the nervous system, tendons, muscles, and ligaments. This impressive multitasker also supports joint and gut health, helping combat issues like leaky gut, IBS, and stomach ulcers.
Semaglutide is a naturally occurring peptide that regulates your blood glucose and insulin secretion. It's also been proven to decrease the appetite by keeping you fuller longer. When paired with diet and lifestyle changes, semaglutide can be a beneficial aid to weight loss and Type 2 diabetes.
Thymosin Beta-4 is a multifaceted peptide that has shown widespread clinical success for tissue healing and regeneration throughout the body, including the skin, brain, organs, spinal cord, bones, heart, and hair. Thymosin Beta-4 also supports immune regulation and inflammation at the cellular level, making it helpful for inflammatory and autoimmune conditions.
P-141 is used for the treatment of sexual dysfunction. P-141 is a hormone peptide that regulates arousal and the production of dopamine. P-141 therapy can help with erectile dysfunction in men, as well as boost sexual arousal in women.
AOD 9604 is one of the few FDA-approved peptides and has shown incredible success for weight loss. AOD 9604 stimulates the pituitary gland and speeds up metabolism and fat burning capabilities. This peptide also has other regenerative properties that may support those with age-related conditions, including osteoarthritis, osteoporosis, high cholesterol, worn cartilage, depression, diabetes, and bone damage.
Oxytocin is a peptide hormone that acts as a neurotransmitter and plays a vital role in social behaviors and reproduction. Oxytocin has been shown to improve mood, lower blood pressure, and reduce fear and anxiety. This peptide also increases bonding between mother and child during pregnancy and breastfeeding. New research suggests that oxytocin may also boost cognitive performance, reduce cardiovascular risk, and offset the effects of diabetes.
These are just a few examples of the kinds of peptides our bodies produce. So how do you know which peptides are best for you?
While you might be able to find basic info on OTC peptide products, it's almost always more effective to work with a medical professional. At CFFH, we use many different peptides and create unique formulations designed to help patients with their specific health and wellness goals.