Eating Healthy on The Road & Less Stress: Fully Functional® Travel Tips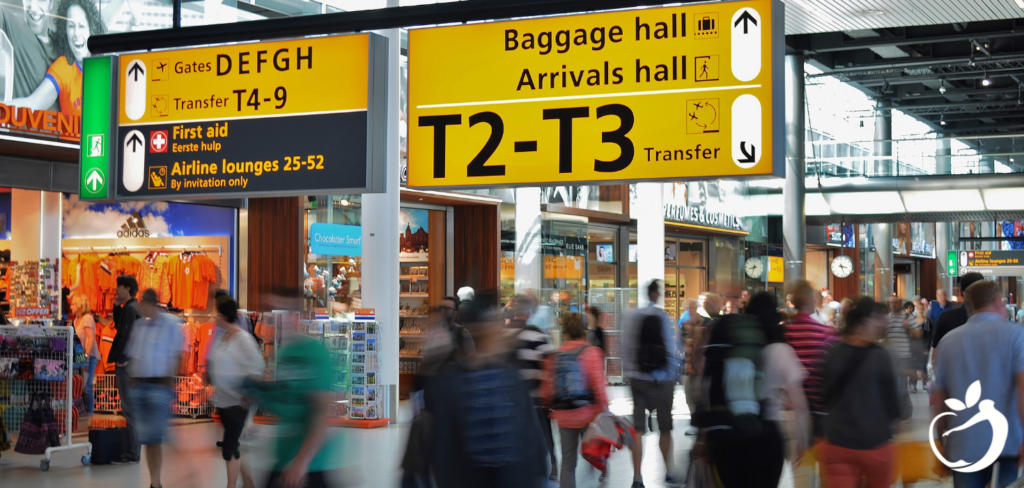 In our family, summer travel is a time-honored tradition. Whether we're heading to the lake, relaxing on the beach, or exploring new trails, travel itself offers incredible potential for stress reduction as we catch up and connect more deeply with our loved ones. But travel also tosses our well-honed routines out the window. We're sharing our pro tips for eating healthy on the road.
To get the most out of our vacation, we need to make sure our healthy lifestyle habits can come along for the ride. If you're wondering how to eat healthy and stress less while traveling, these simple tips will help you stay on track while on the road.

Pack a Cooler
Packing a cooler can be a lifesaver for road trips, but prepared foods also come in handy for camping trips, beach days, and hiking excursions.
In fact, depending on the extent of your dietary restrictions, a cooler might be the safest bet for most travel, simply because it allows you to control your food choices and bring options you know work for you.
If you're severely intolerant to certain foods, being exposed to these ingredients in a restaurant might derail your entire trip. Having a cooler full of healthy, safe food can provide a measure of comfort that helps us relax during our journeys without worrying about contamination.
Packed food is also a great option for long airplane journeys, where meals provided onboard are far from ideal. To keep your cooler security checkpoint-ready, empty it of ice and liquids before the security checkpoint and refill it with ice from a restaurant in the terminal.
Out of ideas for filling your cooler? Our recipes for Cashew Avocado Spread, No-Bean Hummus, or Healthy Ranch Dressing along with cut veggies or fruit make great snacks. Or, consider building our super-portable Salad in a Jar.

Choose Vegetables
Restaurant dining doesn't have to mean overindulging. By focusing on veggies, we can make sure we're packing our vacation diets full of nutrients instead of empty calories.
This might look like selecting a veggie omelet for breakfast, choosing a salad with protein for lunch every day (tip: bring your own mix of olive oil-based dressing, like our Ginger-Lime Vinaigrette), or asking for an extra side of steamed vegetables at dinner.
Seeking out cut vegetables, which are available at most grocery and even convenience stores, as a snack can help us squeeze in a few extra servings as well. Single-serve nut butter packets (we like the Once Again brand) make a great complement to carrot sticks and apple slices.
Choosing vegetables doesn't have to mean skipping a meal you've been dreaming about at a special restaurant. It simply means balancing indulgent choices with the healthy fiber, vitamins, minerals, and phytonutrients found in vegetables.
Snag Your Own Kitchen
When it comes to choosing vacation lodging, we recommend prioritizing one amenity: a kitchen.
Having a kitchen on-site gives us back some of the flexibility and control we lose when traveling. Instead of eating every meal at a restaurant, we can cook one or two healthy meals at home each day while still enjoying new experiences at a restaurant.
We like Airbnb, extended-stay hotels, and vacation rentals for family-friendly housing with the option of a kitchen.
Plus, it's often more cost-effective to make a simple breakfast or lunch in our rental than to grab a high-priced item on the go. Consider stocking up on essentials like organic, nitrite-free deli meat, veggies, and grain-free crackers after you arrive at your destination. A little meal planning can go a long way toward balancing our old routines with exciting new adventures!

Avoid Inflammatory Oils (or Bring Your Own)
Even for those of us without food intolerances, restaurant cooking can harbor some nasty surprises in the form of inflammatory oils.
Most restaurants cook with soy, canola, or corn oil because of its low cost. That means salad dressings and sauces as well as anything sautéed will likely include a dose of these inflammatory oils.
If you're fighting inflammation (who isn't?), it's a good idea to steer clear of oils with an unhealthy ratio of Omega-6 to Omega-3 fatty acids. Look for grilled meats and steamed vegetables on a menu, or bring your own salad dressing made with healthier oil, like Dr. Ellen's recipe for Sun-Dried Tomato Vinaigrette. The immersion blender used to make this dressing can easily be packed in our bags, and taking it to a restaurant is as simple as re-using an old olive oil bottle.
If we do decide to indulge at a restaurant, we can get back on track by making sure to take anti-inflammatory supplements including fish oil and curcumin, and choosing wild-caught seafood as our protein source whenever possible. These steps will help balance our fatty acid ratios and/or combat inflammation.

Move as Much as Possible
Gentle, regular movement can help offset the effects of travel indulgences. Exercise is often a fabulous way to get to know our destination even better!
Consider looking up and scheduling a bike tour, yoga class, surf lesson, snorkeling tour, or other active excursions for your trip. Even relaxation-focused resorts offer these fun options to help guests stay healthy while traveling.
If excursions and classes aren't in the cards, simply walking as much as possible can often be enough to keep us feeling great. A fitness tracker like a Fitbit or the free applications on most phones can give us a great general idea of our movement during the day and even offer prompts to help us avoid sitting for too long.

Bring Along Supplements
Supplements are an important way to fill in the gaps that we can't cover with diet alone. This is particularly true when we're traveling, as it's hard to focus on food-based nutrient sources at the same time we're balancing a new schedule and location.
Vitamins D and B12, Fish Oil, Curcumin, probiotics, and digestive enzymes are all travel essentials we recommend you pack in your carry-on. You can purchase them in our online store.
If you aren't keen on stuffing your suitcase full of pill bottles, a simple day-by-day pill case like this one (yep, the kind Grandma used to store her prescriptions!) can help you stay on top of your daily allotment of supplements.
Summer travel doesn't need to be a source of stress. With a little forethought and careful packing, you can absolutely enjoy the benefits of your vacation and stay healthy enough for the trip home!
You can book an appointment by clicking here. We are also happy to speak with you at (317) 989-8463, Monday-Thursday, from 8AM – 5PM Eastern time.