How to Make Nut Milk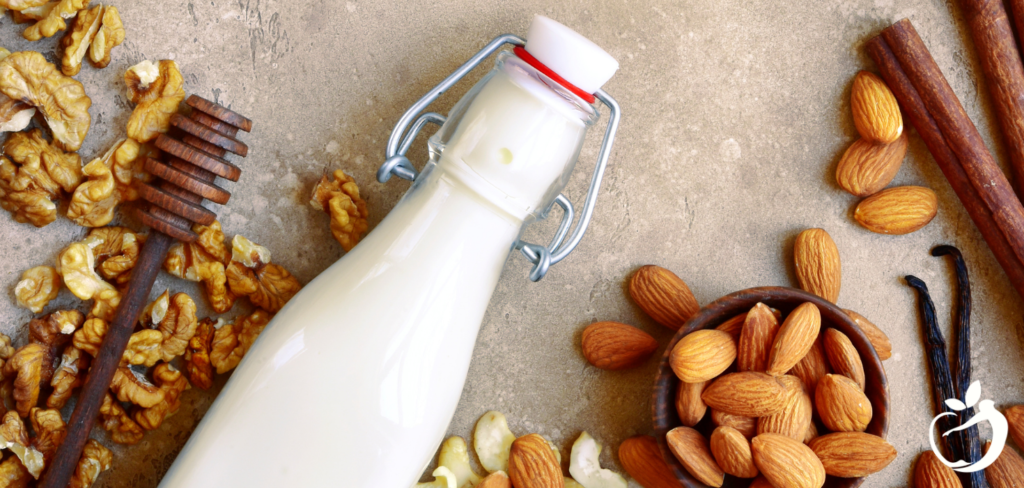 Whatever your favorite dairy-free milk, it is so easy (and much tastier!) to make them from home! Store-bought brands are great for convenience, but they often have preservatives, fillers, and other undesirable ingredients. This homemade nut milk is smooth, creamy, and delicious! Once you learn how to make this recipe, you'll say goodbye to store-bought brands.
Once you get into the swing of things and start making your own nut/seed milk, you can enjoy infusing flavor and sweetening if desired (vanilla, cinnamon, monk fruit etc)! You can adapt this recipe to make cashew milk or any other nut milk as well, just replace the almonds with your nut of choice. If you are sensitive to nuts, you can also make milk using seeds such as pumpkin, hemp, or sunflower! Here's a great resource for organic nuts and seeds .
This recipe pairs well with our Gran-Free Cereal , so good!
How to Make Nut Milk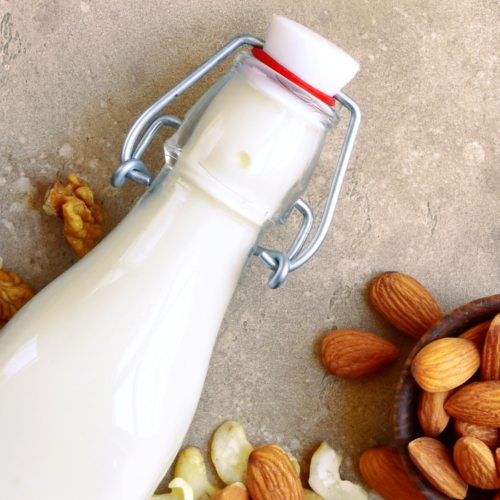 Homemade nut milk is smooth, creamy and delicious! Once you learn this nut milk recipe, you'll say goodbye to store bought brands.
Total Time
8 hours 10 mins
Course
Beverage
Servings
4
Ingredients
1 cup raw almonds soaked for 8 hours (discard water)
4 cups filtered water
1 tsp vanilla extract optional
liquid sweetener (stevia, honey or maple syrup) to taste
Instructions
Soak your almonds overnight or for at least 8 hours.
Discard the water and add your soaked almonds (and optional add-ins) to a high-speed blender.
Add 4 cups of filtered water. Blend for 1 to 2 minutes until the almonds are ground down.
Pour your almond milk into a nut milk bag over a large bowl. Squeeze the bag so that the milk flows through the bag and into the bowl. The almond pulp should be left inside the bag.
Sweeten and flavor your milk if desired. Pour your milk into a glass container with a tight lid and store in the refrigerator for up to 4 days.
Keywords: anti-inflammatory diet recipes, functional foods, how to make nut milk, nut milk, nut milk recipe