Easy Home-Cooked Meals: Fully Functional® Tips and Recipes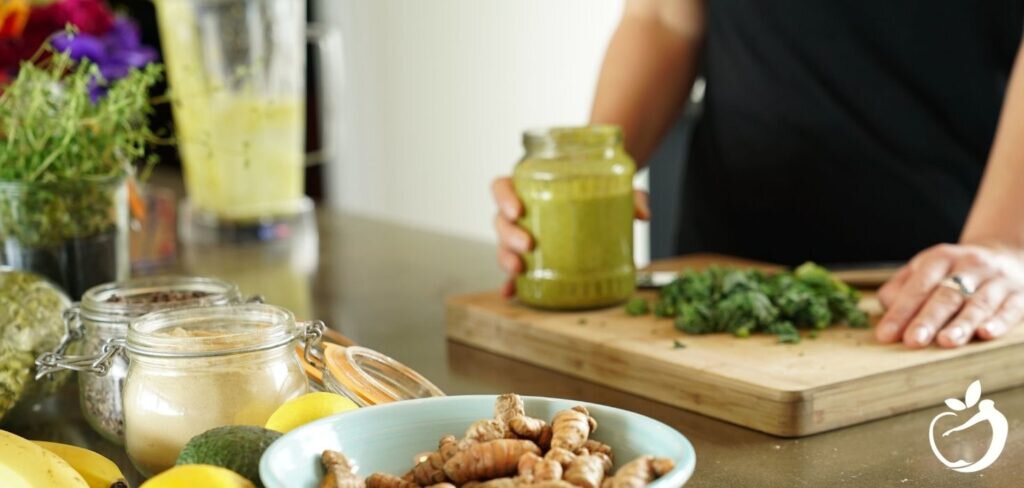 As we are all sheltering in place and doing more cooking we are faced with a challenge, yes, but also an opportunity! Embracing cooking may be a mindset shift and behavioral leap if you have long relied on eating out or ordering in, but the truth is, home-cooked food is the healthiest food! So we're sharing some of our easy home-cooked meals that you can start whipping up today!
Cooking at home offers us an opportunity to eat more healthfully and to learn important skills that will serve us going forward into the rest of our lives. This is an opportunity to learn how to cook simple, nourishing meals from scratch or to ramp up the skills we already have and get more creative in the kitchen!
We believe in the power of food as medicine and that how we nourish ourselves matters, now more than ever! However, we face the challenge with you, that the food supply is sometimes spotty and feeding our families seems to be happening round the clock and the mouths to feed seem hungrier than ever!
Here are a few tips (and some new recipes) that we're using right now to make life a little bit easier during this challenging time!

Keep It Simple
Eating healthy doesn't have to be complicated. With some ingredients hard to come by, and with all of us staying home and shopping less often, it's time to embrace simple meals with simple ingredients that don't require a lot of time and preparation. Slow cooker, Instant Pot or skillet meals are great examples!
We've just updated our blog with a few new easy skillet meals. These are delicious, simple meals that cover the nutritional bases and don't use a lot of ingredients. They don't require fancy techniques, just simple cooking skills that anyone can learn. They are inexpensive and you can double the recipe to have leftovers to feed hungry kids and spouses working from home. Here are a few of our favorites:
Spicy Sweet Potato, Kale & Turkey Skillet
Italian Turkey-Vegetable Skillet
Rosemary Lemon Chicken & Sweet Potatoes
Cook Without a Recipe, Use What You Have on Hand
Use the above skillet recipes as templates if you like. Combine ingredients you have on hand in similar, or unique ways! Or combine any protein and vegetables with some herbs and spices in a slow cooker or Instant Pot for a recipe-free meal.
Another option is to see what ingredients you already have and google recipes that include those ingredients. For example, google chicken + zucchini and see what pops up!
Cook Once, Eat 2–3 Times
It can be a challenge to get 3 meals on the table for an entire family while you are trying to work from home, plus homeschool the kids or keep them entertained. Doubling recipes keep healthy meals in the fridge for hungry mouths. Learn to love your leftovers!
Embrace Creativity and Flexibility
Don't have the exact spice listed in a recipe? No problem! Swap it out for something you do have on hand. The same goes for veggie ingredients or protein. Swap any dark leafy green for another, or use the veggies you have on hand. Swap one protein for another. Stay flexible!
Put the Kids To Work and Teach Them Valuable Skills!
As our kids and teens work on honing their life skills with some of their extra time, this skill should be at the top of the list! This is an unprecedented opportunity to teach our kids and teenagers how to cook basic nourishing meals, a skill that will reap benefits for the rest of their lives.
Teaching kids how to cook builds their confidence and sets them up with healthier eating habits for life. An added benefit is it takes some of the load off of you!
Check out our blog for the 4 easy, nourishing skillet meal recipes listed above and many more! If you find a new favorite, let us know! And of course, share it with others!
Stay healthy and happy cooking!
Interested in Nutrition Planning with our amazing health coaches? You can book an appointment by clicking here, or please call us at (317) 989-8463, Monday-Thursday, from 8AM – 5PM Eastern time.