Delicious Gluten-Free Pumpkin Recipes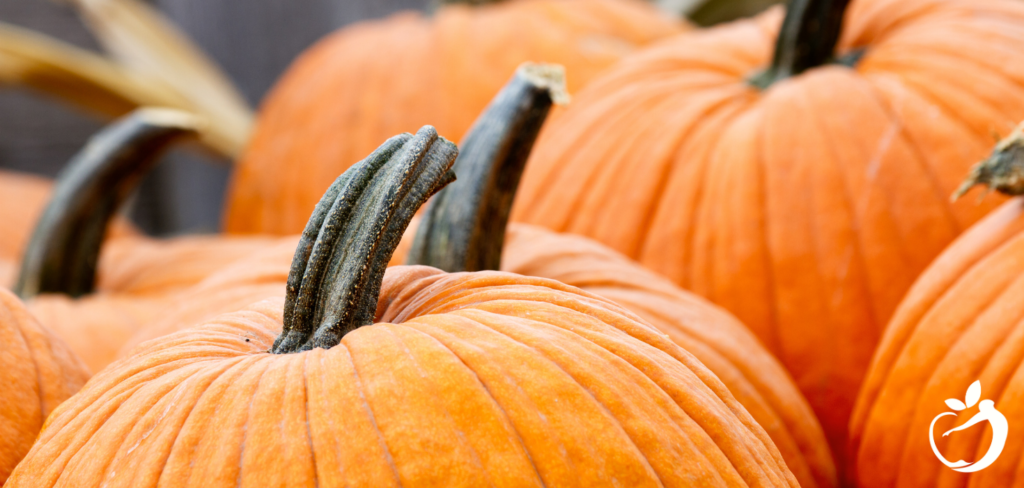 'Tis the season for everything pumpkin! That's why we're sharing our favorite Gluten-Free Pumpkin Recipes! The reason we love pumpkins? They're loaded with vitamin A, which supports vision, immune health, bone health, and more! This fruit is at the top of our anti-inflammatory foods list and is such a versatile ingredient. For these recipes, you'll want to use organic pumpkin puree, not pumpkin pie filling.
Here are a couple of our favorite, delicious, anti-inflammatory recipes! And if you're craving more pumpkin recipes, check out our Pumpkin Chili,Pumpkin Spice Protein Balls, and our Pumpkin Spice Chia Pudding. These Gluten-Free Pumpkin Recipes do not disappoint.
Get more recipes like this from Tricia Nelson at Heal Your Hunger.
Perfect Pumpkin Pancakes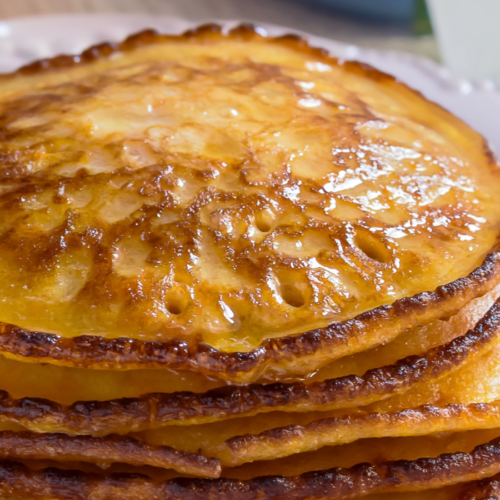 Gluten-Free, moist, fall-flavored goodness, loaded with vitamin A.
Course
Breakfast
Servings
2
Ingredients
4 eggs
2/3 can organic pumpkin puree (not pumpkin pie filling)
1/2 tsp baking powder
1/4 tsp salt
2 tbsp coconut flour
2 tbsp coconut oil
Dash of cinnamon
1 tsp vanilla-flavored Sweetleaf brand Monk Fruit
Crushed walnuts (optional)
Instructions
Mix everything together, reserving 1 tbsp coconut oil for the pan.
Use the other tablespoon of coconut oil to grease the pan.
Heat pan to medium-low, scoop ½ cup of batter into the pan, and cook for 4-5 mins on each side until golden brown.
Eat with or without maple syrup (moist enough to eat without).
Enjoy!
Keywords: anti-inflammatory diet recipes, anti-inflammatory food recipes, gluten free pumpkin pancakes, gluten-free pumpkin recipes
Creamy Pumpkin Smoothie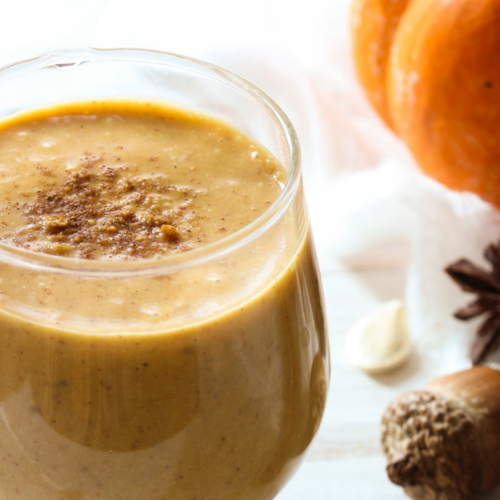 This creamy smoothie has all the fall flavors we love, with all the nutrients our bodies need to get through the cooler days. Great for breakfast or lunch!
Course
Smoothies
Servings
1
Ingredients
8 oz cashew, almond, and coconut milk
1/2 cup unsweetened organic pumpkin puree (not pumpkin pie filling)
1 scoop Fully Functional® Comprehensive Protein Powder (can also use Fully Functional® Paleo Protein Powder)
Dash of cinnamon
Dash powdered or liquid stevia, or monk fruit to-taste
1/2 apple Sliced (optional - for additional sweetness and fiber)
Few ice cubes
Instructions
Blend all ingredients in a blender.
Enjoy!
Keywords: anti-inflammatory food recipes, gluten-free pumpkin recipes, healthy pumpkin smoothie, immune health